Pecan Street Festival is an event in Austin held on 6th street. The event is a family-friendly venue with live music, food and other activities. By creating this design, I wanted it to be as explorable as the event is. By making the poster interactive, the user can see what is going on anywhere in the venue along with the help of wayfinding.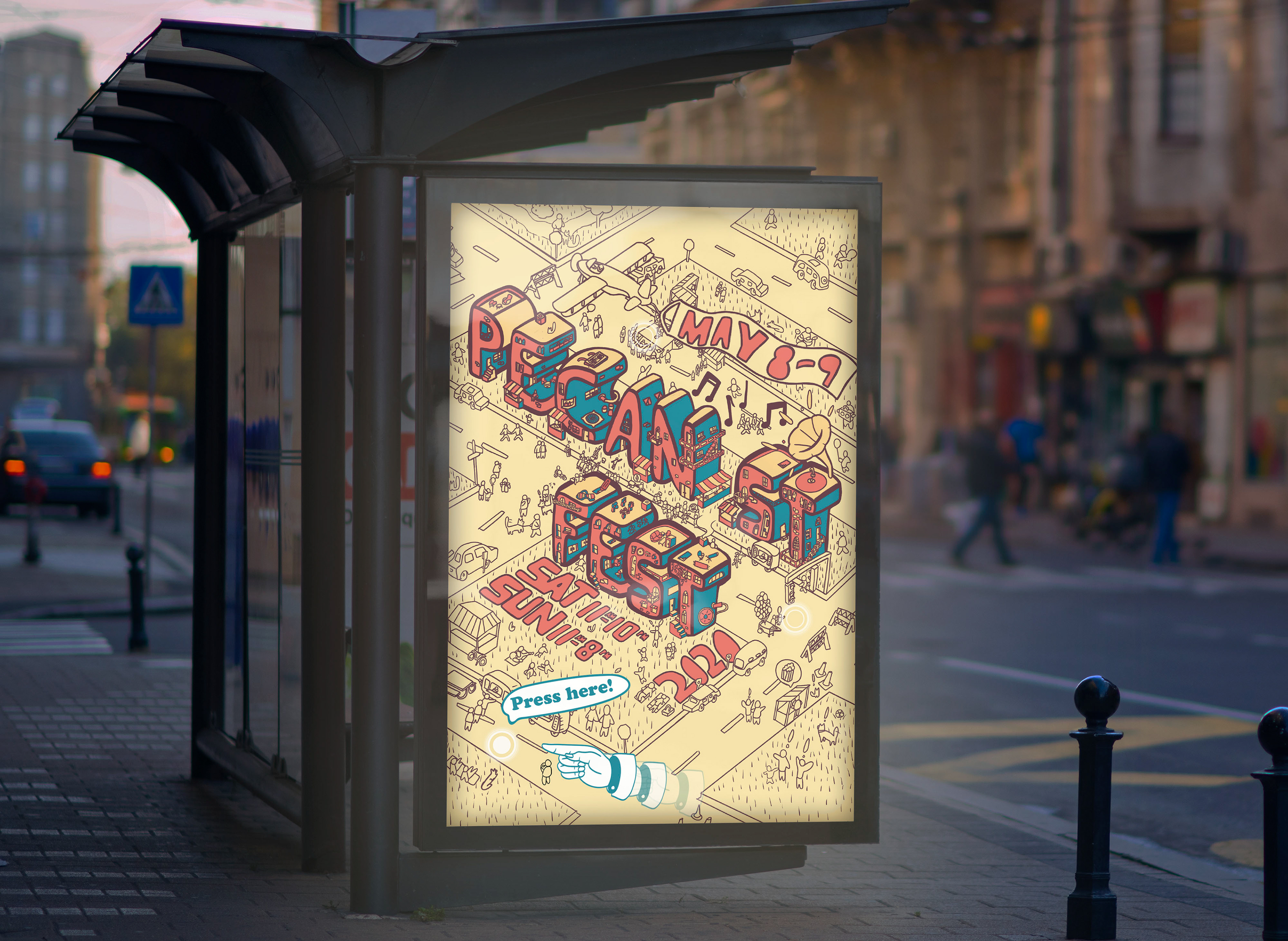 The Pecan street poster will have multiple clickable areas on the poster. When the user clicks on the musical area on the poster the venues will show with a when and where.
When the user clicks on the food trucks on the poster a banner will appear of all the food trucks available at the festival.