Ironside Computers is a computer building company based out of Austin Texas. Ironside focuses on selling top of the lines computers to a broad range of people. Ironside Computers focuses on 3 ranges of computers, Coal mine Computers, Limited Edition Computers and Sponsor Computers.
Coal Mine Computers
mOONVEIN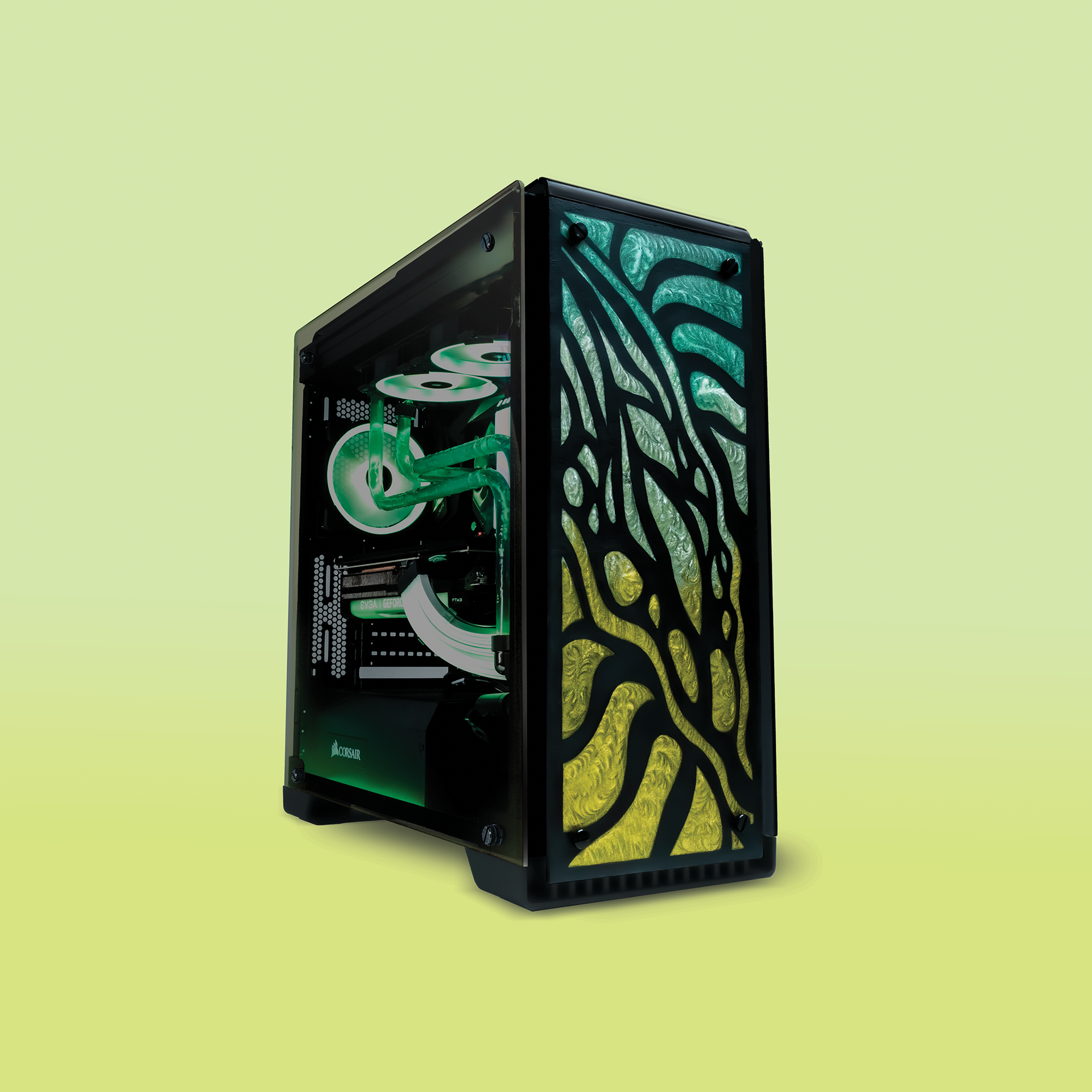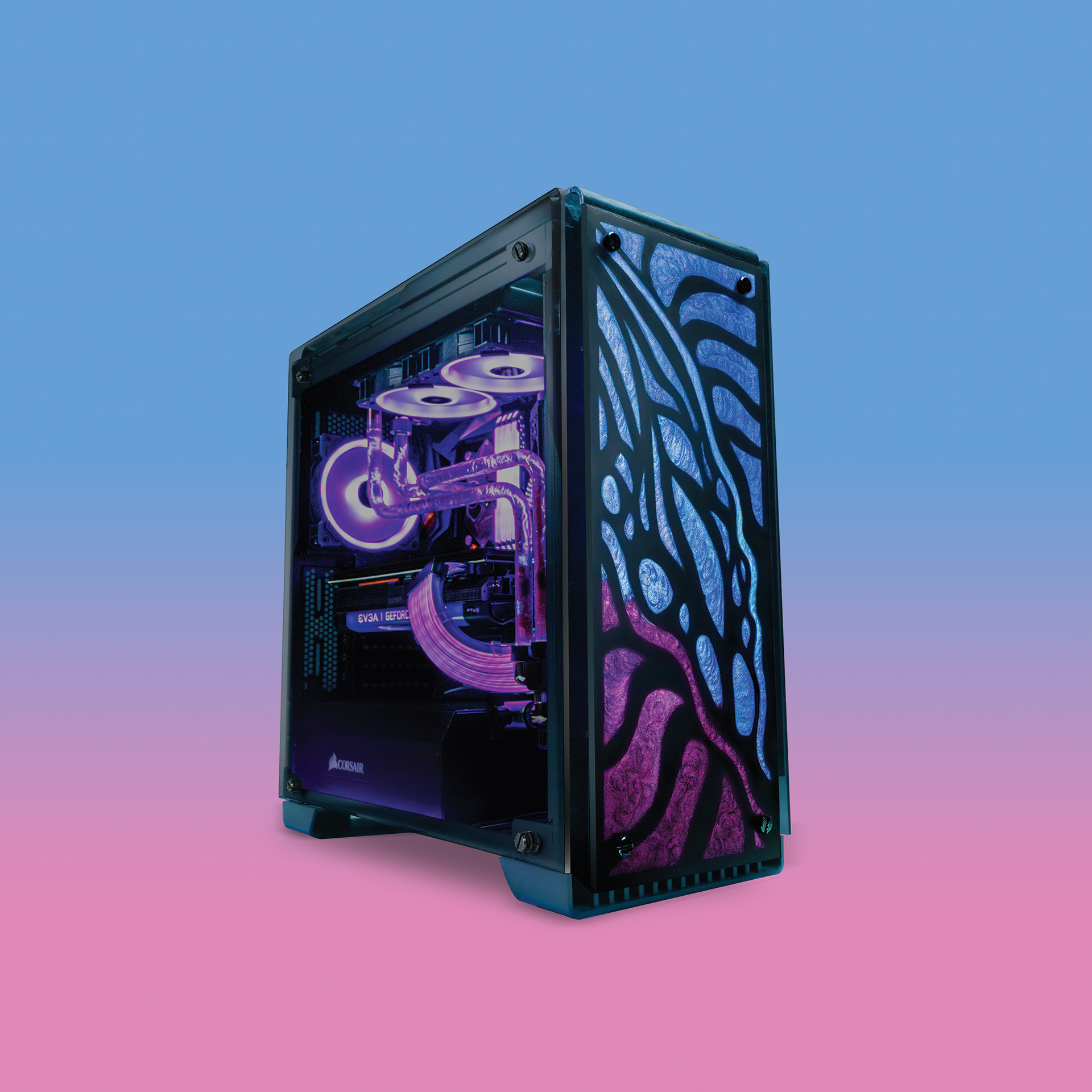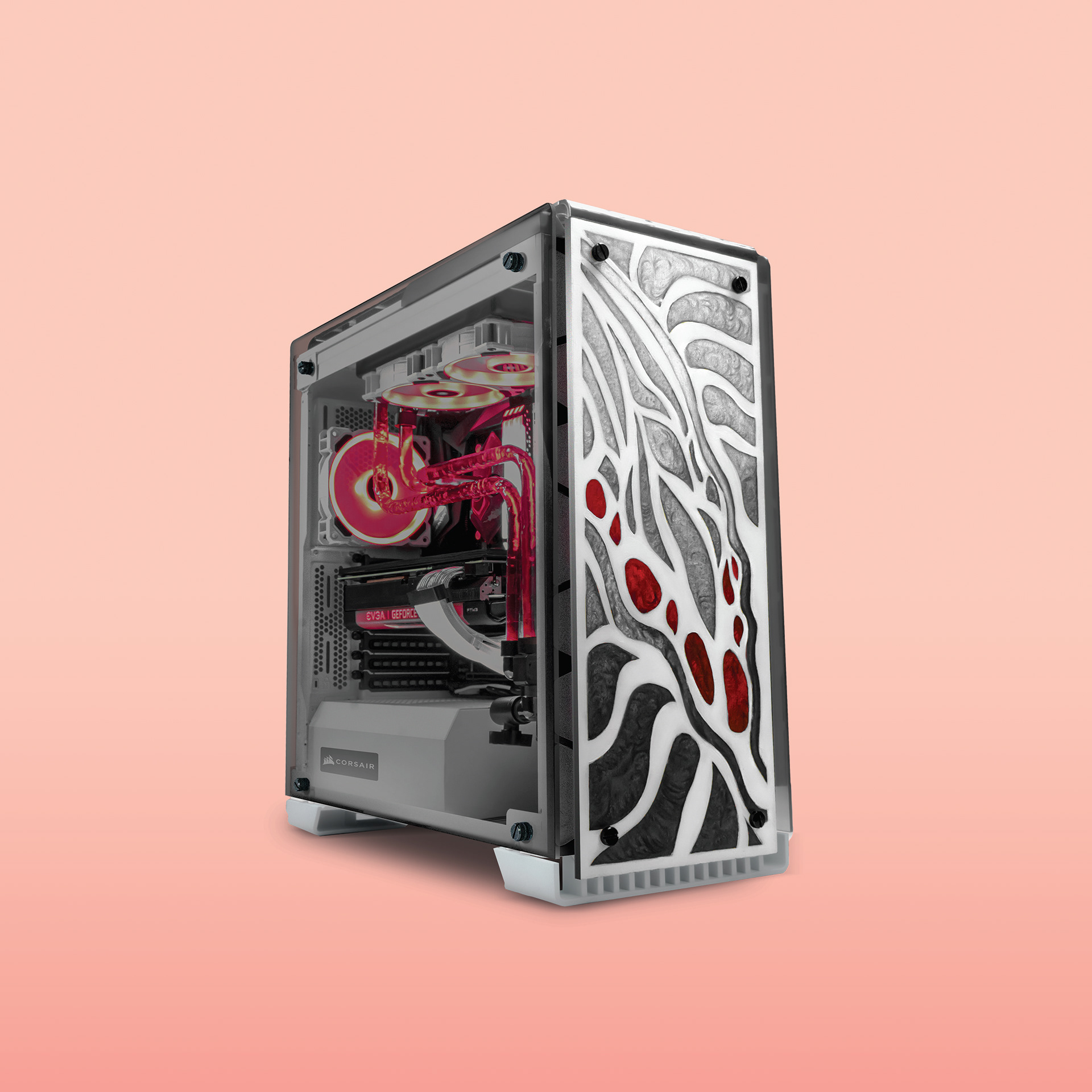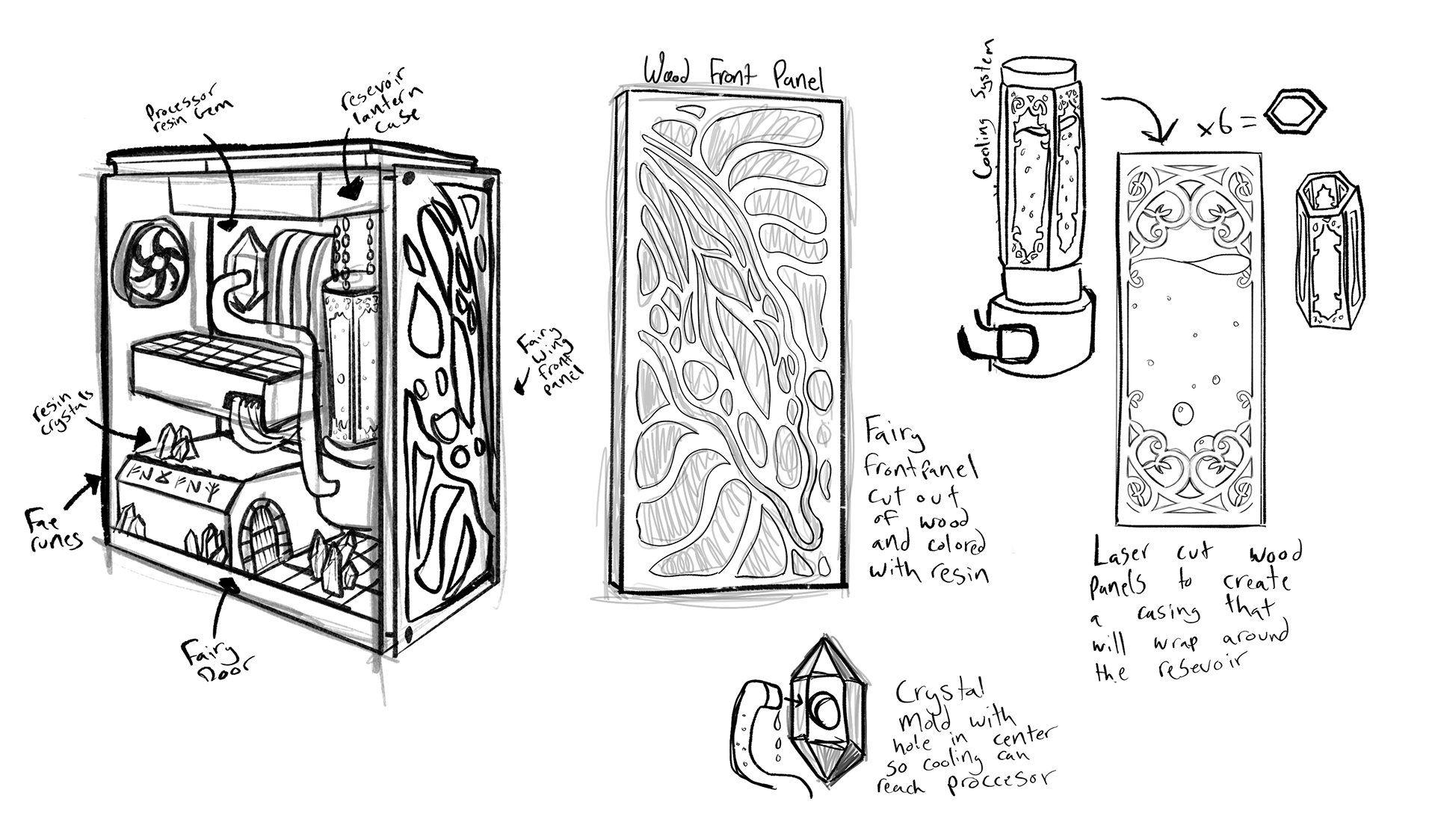 The Moonvein Computers are artisanal one of a kind computer builds made for magic fans . The goal for the computer was to create 4 unique computers that paid homage to Celtic Fairy's. The themes we wanted to bring into the computer were fairy lights and wood tones to make it feel like a magical forest. The focus of the case was designed around the wing of a fairy, we laser cut wood and filled the design with colored resin afterwards to achieve a mystical fairy panel.
You can view the whole project
HERE
Limited Edition Computers
Arcadia is a large co. My focus was to make use of how open and clear the computer case was. On the side panel we added a floating pixel effect that starts at the bottom and works upward. I used frosted acrylic to create both insignias on the front of the case that created a floating effect.
You can view the whole project
HERE
Sponsor Computer; NerdECrafter
Nerd E Crafter is a sponsor I worked on, the theme of the computer comes from a video game called Pokémon and a character from it called Bulbasaur. She requested multiple themes; Bulbasaur, Steampunk and she wanted to use salt shakers which is part of her brand.